California Wildfires Help Southern Plants Shift Northward
Randy
0 Comments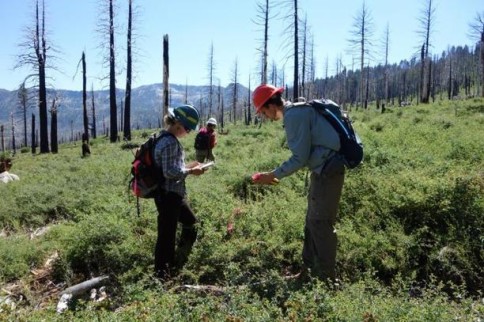 After wildfire, Northern California forests are beginning to look more like those seen in Mexico and Southern California.
Sourced through Scoop.it from: www.eurekalert.org
Fire has always been an important part of forest health, but sometimes it's a major force behind long-term ecological change. As in this summer's California wildfires, when local areas become warmer and drier, fires become more frequent and often more devastating. Then as decades of forest overstay  are burned off, regrowth doesn't necessarily resemble the original forest. The land is warmer and drier and this can give new species the opportunity to move in.
Fire is but one agent of how longer-term warming works to change an ecosystem.
In many areas of the Arctic, the boreal forest has been moving northward for several of the last decades into what were once barren tundra regions – at the rate of some 100 meters per year. And of course, along with the changing plant communities, come dramatic changes in wildlife mix. Grizzly bears are being seen more frequently in coastal tundra areas that were once the exclusive domain of polar bears. Hybridization of these two formerly separate species has actually been observed. Further south, white wing doves, native to northern Mexico and along the Rio Grande in South Texas, have moved hundreds of miles north in the last few decades and are now common in North Texas.
Future generations will likely see landscapes profoundly different than we see today, both in plants and animals. Some of the most dramatic changes will likely occur in the areas now under siege in California and other ares of the American West.
Related articles across the web
Related articles from our site