Airfare to Belize is Dropping as Southwest Airlines Enters the Market
Marie
0 Comments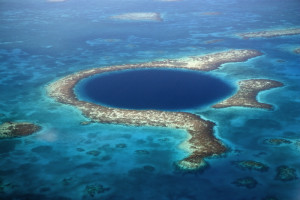 Here is some fantastic news for travelers from the US who have been wanting to go to Belize but have had airfare sticker shock:  Southwest Airlines will begin flying from the US into Belize City this starting October 15, 2015. Southwest customers can fly from over a dozen major US cities, including Chicago, Denver, Los Angeles, Atlanta, and St. Louis.  All flights route through Houston,  then fly non-stop to Belize City.
"We have been waiting for years to get some competition in this market, " says International Wildlife Director Randy Green.  "Competition means lower air fares, and lower air fares make Belize an even more attractive warm weather destination for wildlife lovers."
Belize is a richly biodiverse country that is politically stable and welcoming to tourists.  Formerly the British Honduras, the country has been independent since 1973.  Its recent colonial history means that English is the official language, making it easy for visitors to interact with and learn from the locals.
Belize offers world class diving and snorkeling, and healthy populations of mammals, reptiles and birds, including howler monkeys, the world's loudest primates.  The Scarlet Macaw is found in the southern part of the country, and jaguars and ocelots are spotted occasionally.  Cultural attractions include a growing number of organic farms, many specializing in cacao, the raw material used for making chocolate.  The country is also rich in Mayan heritage.  Literally thousands of ruins and archeological sites are found throughout the country, including Xunantunich, Lamanai, Altun Ha, Caracol, and Lubaantun. Archeologists – professional and amateur – continue to find more ruins, often buried in the verdant jungle, waiting to be discovered, Indiana Jones style.
Check out all inclusive tours and trip options:  International Wildlife Adventures Belize
Related articles from our site
Related Images: