Is the Panasonic FZ1000 the Best Camera for Travel?
Randy
0 Comments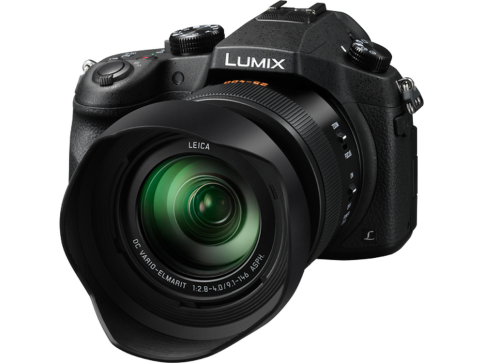 Is the Panasonic FZ1000 the best camera for travel? Maybe (how's that for definitive?). It all depends on your goals, but this little unit which came out in 2014 packs a huge punch for the dollar and weight.
I was looking for a backup camera for an upcoming Namibia trip that I was leading with my wife and sales director of IWA, Susie. She's an accomplished photographer, so with both of us shooting and if one of our cameras or lenses broke, we'd be seriously up the creek. Flying halfway around the globe to the remote Namib Desert means getting a replacement quickly is out of the question. So I started looking at the new mirrorless all in one units that are gaining popularity among photographers.
And I was surprised at how far they'd come. I wanted a camera that had an actual viewfinder so that I didn't have to squint in bright sunlight at a dim display and one that had good optics with at good zoom range and high sensor resolution, plus was light and wouldn't add much to my already hefty camera backpack weight.
After a lot of research, I settled on the Panasonic FZ1000, part of the well-know Lumix line that Panasonic has been producing for years. It has an excellent zoom lens designed by Leica, the original 35mm camera maker and still one of the top producers of lenses in the world. Since the lens is non-interchangeable, I figured I couldn't go wrong with the Leica optics.
The zoom range is huge – from about 25mm to 400mm (35mm full-frame equivalent, and is a perfect range for both wildlife and landscape photography. It also shoots 4K video (or 'super high definition'), which is the up and coming format for TVs and the movie world.
It has a wickedly fast focus capability and has little trouble keeping up with flying birds or running wildlife. The 20.1 megapixel 1-inch sensor will allow for about as big enlargments as most would need.
But the most surprising thing I discovered is that this little unit can literally replace almost your entire (heavy) camera bag full of traditional bodies and lenses. During our whole safari, I never touched any of my Canon cameras or lenses (Canon 5D MKII and Canon 7D and six lenses)! It fit right into a large LowePro belly pack that I've had for years – all 2 pounds of it!
If you're interested in finding out more, go to my more complete review of the Panasonic FZ1000 on my photo website.
The price of this little gem is around $750 – not a bad price of a camera that can accomplish most of what my traditional camera system can at about 1/20th the cost and 1/10th the weight! This could be the best camera for travel yet!
If you're interested in Namibia, join Susie and myself on our 2016 Namibia safari!
Related articles from our site
Related Images: