Spitsbergen Cruise | Plancius
Priced from $3,850 Days: 8 to 11
Cruise Spitsbergen aboard M/V Plancius, who started life as an oceanographic research vessel, and was converted in 2009 to a 112-passenger expedition vessel. Plancius complies with the latest SOLAS-regulations (Safety Of Life At Sea), is classed by Lloyd's Register in London and flies the Dutch flag.
Basecamp Plancius is one of our more popular trips because it offers diving for certified diver (additional fee), kayaking, a photo workshop, and snow shoeing/hiking for no additional fee. The Plancius is comfortable and attractively decorated in a European style, but is not a luxury vessel. Rather, it offers all the amenities necessary to enjoy your polar expedition thoroughly! Her experienced crew and excellent expedition staff are among the best in the industry!
Please note: The itineraries are for guidance only. Programs may vary depending on  ice and weather conditions. We must be flexible in order to take advantage of opportunities to see wildlife. Flexibility is the key for expedition cruises.
**Want to see what an actual Spitsbergen cruise is like? Visit our Spitsbergen Cruises Log or our Spitsbergen Gallery in our blog!
Sample Itinerary (North and Around Spitsbergen)
Please note: Itineraries can vary slightly depending on number of days. Please inquire for exact itinerary that corresponds to number of days.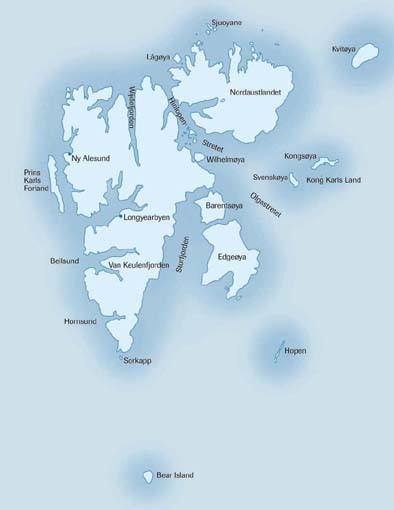 Day 1: On arrival into Longyearbyen (a former mining town), if time permits, you can visit the polar museum and parish church which are both time well spent. Or just stroll around the administrative capital of the Spitsbergen archipelago.  In the early evening, the ship will sail out of Isfjorden. Depending on flight arrival time, you may need to arrive a day early and overnight before embarking on the ship.

Day 2: The ship will head north along the west coast, arriving by morning in Krossfjorden.  After breakfast, we will take to the Zodiacs for a cruise along the  14th of July Glacier. The slopes near the glacier are very green with a nice variety of flowers that will likely be in bloom. On the nearby cliffs, there are large numbers of kittiwakes and Brünnich's guillemots nesting. At the base of the cliffs, there are often Arctic foxes looking for food and bearded seals swimming in the water.

The afternoon takes us to Ny Ålesund's research center, the world's most northerly settlement. As we approach the village, we see the breeding ground for barnacle geese, pink-footed geese and Arctic terns. This area had once been a mining village which had been served by the world's most northerly railway. The anchoring mast used by Amundsen and Nobile in the airship Norge in 1926 and Nobile in the airship Italia in 1928 before their flights to the North Pole can still be seen with a short walk.
Day 3: Sailing on to the mouth of Liefdefjorden we will go ashore for a walk on Andoya Island where many common eiders, king eider, and pink-footed geese are seen. As we sail on into Liefdefjorden, we cruise near the face of Monaco Glacier where we often see polar bears on the glacier. The water infront of the glacier is also a great feeding place for kittwakes so have your cameras ready.
Day 4:  As we travel to the northern most point at 81 degrees north, 540 miles from the geographic North Pole we may sit in the ice pack for several hours watching for polar bears and Ross gulls while taking in the beautiful surroundings. Departing from Phippsoya we will head south again.
Day 5: Walrus are the focus today as there is a large herd that tends to congregate at Laagoya, a low island with a large lagoon. Sabine's gulls nest on the island as well. We'll move on to Sorg Fjord and take a nature walk where another herd of walrus and ptarmigans are often seen near the graves of 17th century whalers.

Day 6: As we sail into Hinlopen Strait, navigating the ice floes of Lomfjordshalvoya, home to bearded seals, ringed seals, polar bears, ivory gulls and thousands of Brunnich's guillemots we'll attempt landings at Augustabukta on Nordaustlandet.  This area is home to reindeer, pink-footed geese, breeding ivory gulls and walrus. Continuing on to Torrelneset, we will explore the polar desert area next to the world's third largest ice cap. The walk along the coast will be covered with smooth rocks, sculpted by the surf over thousands of years.

Day 7: Today we will plan to land at Sundneseton, the island of Barentsoya, with a visit to an old trapper's hut followed by a walk across the tundra keeping our eyes open for Spitsbergen reindeer and barnacle geese.  As the day progresses, we cruise south to Diskobukta on the west side of Edgeoya for a zodiac cruise through the shallow bay landing on a beach littered with whale bones and tree trunks that have drifted from Siberia. For those that have the energy, we can climb to the rim of a narrow gully which is inhabited by thousands of kittiwakes, black guillemots and Glaucous gulls. There is always a possibility of spotting polar bears here too.

Day 8: Our day starts quietly cruising the fjords of southern Spitsbergen, enjoying the scenery with towering mountain peaks and 14 magnificent glaciers. There are good chances of encountering polar bears and seals on the ice. If time permits, we may visit the Polish research station where it is home to thousands of nesting little auks.

Day 9: Today we land on Ahlstrandhalvøya at the mouth of Van Keulenfjorden. Unfortunately, there are piles of Beluga whale skeletons ( a small white whale) from the remains of 19th century slaughter. Fortunately, Belugas were not hunted to the edge of extinction and may still be seen locally if we come across a pod.  Cruising into Recherchefjorden during the afternoon, we can explore an area of tundra at the head of the fjord where many reindeer feed.

Day 10: Return to Longyearbyen and disembark for the transfer to the airport and the flight to Oslo and home.
Air from Oslo to Longyearbyen and return may be booked through our  office; cost is approximately $650 US (subject to change).  We are also happy to make hotel arrangements for you in Oslo or Longyearbyen if needed, contact our office for more information.
Date & Rate Information
 2014 Dates and Rates US Dollars
Code*
Voyage
Start/
End
N/D

Embarkation/

Disembarkation


Quad
Porthole
Triple
Porthole
Twin
Porthole
Twin
Window
Twin
Deluxe
Superior
PLA04B

Fair Isla - Jan Mayen-Spitsbergen, Whale Safari

Jun 8-17

9/10


Aberdeen/

Longyearbyen


$1,900

$2,400

$2,600

$2,750

$2,950

$3,250

PLA05
S
North
Spitsbergen
Jun 17-24


07/08

Longyearbyen/

Longyearbyen


$3,850

$4,650

$5,300

$5,500

$5,900

$6,500

PLA06
G S

North
Spitsbergen

Polar Bear Special


Jun 24-
JUL 1


07/08

Longyearbyen/

Longyearbyen


$3,850

$4,650

$5,300

$5,500

$5,900

$6,500

PLA07
DKPS

North
Spitsbergen
BASE CAMP

Jul 1-10


09/10

Longyearbyen/

Longyearbyen

 
$4,950


$6,000

$6,750

$7,050

$7,550

$8,350

/

$7050




PLA08

B


Around
Spitsbergen

Jul 10-19

09/10

Longyearbyen/

Longyearbyen

 

$4,950

$6,000

$6,750

$7,050

$7,550

$8,350

PLA09


Around
Spitsbergen
Jul 19-28



09/10

Longyearbyen/

Longyearbyen

 

$4,950

$6,000

$6,750

$7,050

$7,550

$8,350

PLA10

G


Around
Spitsbergen


Jul 28-Aug. 06


09/10

Longyearbyen/

Longyearbyen

 

$4,950

$6,000

$6,750

$7,050

$7,550

$8,350

PLA12

Around

Spitsbergen


Kvitoya


Aug 15-25

 10/11


 

Longyearbyen/

Longyearbyen 

$5,500

$6,600

$7,500

$7,800


 $8,400

$9,200

Prices include the boat only.  Air is not included to/from Longyearbyen on most departures. Check with our office for trips including air.  We are happy to help book hotels and air for you in Oslo and Lonyearbyen.
Basecamp Plancius is one of our more popular trips because it offers diving for certified diver (additional fee), kayaking, a photo workshop, and snow shoeing/hiking for no additional fee.
*LEGEND
B = Bilingual voyage: English / German. English as first language.
D = Diving. Group size: min. 8, max. 24 divers. Supplement: $420 per person. 
H = Hiking. Daily long hikes of approx. 5-7 hours. The activity is free of charge.
G = German speaking guide.
K = Kayaking. Group size: min. 4 – max. 14 kayakers. Supplement:  $350 per person. Kayaking is free of charge on voyage PLA06 (2012), PLA07 (2013) "Basecamp Plancius"
P = Photo Workshop is free of charge on PLA06 (2012), PLA07 (2013) "Basecamp Plancius"
S = Snowshoe/hiking. The activity incl. the use of snow shoes is free of charge.
T = Trekking (3 days away from the ship, 2 nights in tents). Participants carry provisions in their own rucksack (20 kg). Group size min. 6 – max. 15 trekkers. Supplement: $350 per person.

Single supplement: 1.7 times share price.
Registration: To confirm your space on these tours, please contact our office. 1.800.808.4492 or 206.463.1943
Deposit: 30% of trip cost
Cancellation Policy: In the event you must cancel your reservation, refunds will be made according to the following schedule: Deposit is nonrefundable. 90 to 61 days prior to departure, 50% of total is nonrefundable; less than 60 days prior to departure, 100% nonrefundable.
Fuel surcharge: If world fuel prices reach or exceed US Dollar 90 per Barrel Brent 90 days prior to departure then the boat operator reserves the right to levy a fuel surcharge of $25 USD per night per passenger to be paid prior to travel.
Insurance: Because many advance logistical arrangements have been made prior to the running of this trip, we must adhere to the above policy. In light of this, we strongly recommend trip cancellation insurance. An application form will be sent to you upon request, or you may purchase it on your own. Because of the remote location, emergency medical evacuation insurance is required. Please check your personal insurance coverage and make sure it is applicable in foreign countries. Emergency medical evacuation insurance is a component of the insurance program IWA offers.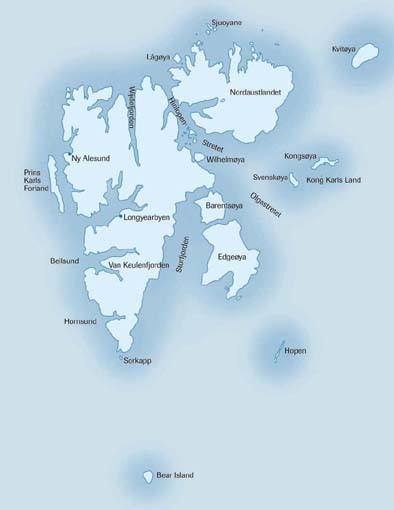 Media
Click on the Full Screen option in lower right of video for best viewing!