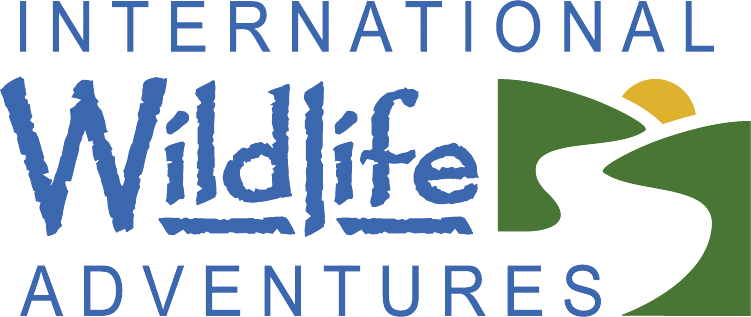 Diving with Whale Sharks in Belize
Join us during the full moons of March, April, May, June to dive with the whale sharks, the gentle giants of Belize's Gladden Spit.  You will stay on a remote, pristine and palm-studded island at the laid back Isla Marisol Resort and spend 3, 4 or 7 nights enjoying world-class diving.
Whale sharks are the largest fish in the world. Despite their confusing name, whale sharks are not mammals, but in fact, sharks. These huge creatures feed mainly on plankton and other small marine life by sucking enormous amounts of water into their large mouths and filtering organisms out. Because of their non-aggressive nature, whale sharks are favorite subjects for scuba divers to watch and photograph.
During the spring months, whale sharks congregate in the Gladden Spit area to take advantage of the snapper spawning. This usually occurs around the full moon, and because it is a fairly predictable event, divers come from all over the world to see these giants.
Isla Marisol Resort is a located on a secluded island on Glover's Atoll in Belize. It is one of the most spectacular, untouched reef systems in the Caribbean and a UN World Heritage Site. Located some 30 miles from the mainland, Isla Marisol offers diving, snorkeling, and beachcombing that is among the best the Caribbean has to offer. Because of the atoll's protected status, grouper, moray, colorful trigger fish and large parrot fish abound. Enjoy encounters with dolphins, eagle rays and sea turtles. Incredible wall diving is a stone's throw from the resort, with a 2,000-foot wall right in front. Snorkel or dive on guided trips around the 80-square-mile atoll, or in the crystal clear lagoon within the resort. Other activities include kayaking and excellent fly-fishing and trolling.
Join us this spring for spectacular whale shark diving!

7 Night packages are offered from Saturday to Saturday or Wednesday to Wednesday. 

4 Night packages are offered Saturday to Wednesday.
3 Night packages are offered from Wednesday to Saturday.
Any other arrival/departure day will be by private charter only.  Check with our office for prices.
Guests must arrive in Belize City no later than 1:00 PM on Saturday or Wednesday in time for the flights to Dangriga (not included in package prices). All packages start on either Saturday or Wednesday. On the return, guests can book themselves to fly out after 1:00 PM.
---
Choose from the following activities: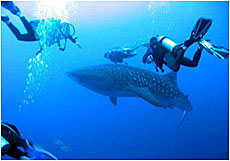 Diving

Isla Marisol offers each guest as few as 1 dive per week and as many as 17.  Each of the 15 dive sites in the area showcases a different view of Belize's unique underworld. No two dives are ever the same. 

The PADI certified dive masters will guide you through a maze of corals along the atoll's steep drop-off.  Each dive lasts roughly 45 minutes after which you return to the island for meals or simply to gather your breath for the next dive.

Isla Marisol is a PADI dive resort, so if you are not yet a certified diver, you will still be able to enjoy the aquatic wonderland. There is an instructor available who can certify non-divers upon request.

Whale Shark dives (March to June):  Add a whale shark dive to your stay at Isla Marisol Resort for $200 per person, per trip.  This rate includes the boat trip to Gladden Spit, 2 dive masters, and a maximum of 12 divers and minimum of 6 per trip. Rate includes taxes.

Blue Hole is offered with a minimum of 6 for $270 per person with tax including park fee.
---
Snorkeling
The reef around the resort provides a huge range of beautiful places where surface snorkeling and dives can be made. A short boat ride takes you through the shallow turquoise waters of the reef for the darker blues of the Caribbean.
Anchoring off the reef you can descend for surface dives around the reef. Over the reef is a pristine white sandy floor up to a depth of forty feet. On the western side of the Caye the coral shelf drops away, passing over colonies of garden eels; you may also leave the white sands for towering coral formations along the edge of the 2600 foot vertical wall, where schools of brilliantly colored fish drift over the vast depths below.
Whale Shark snorkel (March to June):  Add a whale shark snorkels to your stay at Isla Marisol Resort for $129 per person, per trip. This rate includes the boat trip to Gladden Spit, snorkel guide and is offered only if a dive trip is offered.  Rate includes taxes.
Blue Hole is offered only if we have a scheduled dive trip for $157 per person with tax including park fee.
---
Kayaking
Isla Marisol resort can provide single or double kayaks that can be paddled around the reef.   The resort  will ensure that  you have adequate instruction and a guide.
Kayaks are perfect for exploring the stunning reef systems of Glover's Atoll. Paddle between the small islands that make up the eastern wall of the atoll.
Please inquire at time of booking if you would like to reserve the equipment. If you wish to bring your own kayaks to Belize please advise us in advance so that arrangements can be made to transport them to the Caye.
---
Fishing
Guests interested in sport fishing will not be disappointed. The bone fishing at Isla Marisol is superb, and it is common to pull in up to a dozen bone fish per session.
Permit, jack, wahoo, barracuda, bonefish, tarpon, kingfish, trigger fish, grouper, rock fish and bonito also provide great action for the sea fisherman.
Choose from one of our three fishing packages: fly-fishing, blue water trolling or drop fishing.
Date Information
Isla Marisol Resort is offering whale shark dive packages during the
following times:

2014
March 15 -26


April 12 - 26


May 10 - 24


June 11 - 25

---
Rate Information
All prices are in USD per person based on double occupancy.  Boat transfers depart on Wednesday and Saturday only.  Please contact our office for further details.
Base Rates:
| | | | |
| --- | --- | --- | --- |
| Year Round 2013 - 2014 Rates (Per Person) | 7 Night | 4 Night | 3 Night |
| Room and board only in cabana | $1,525 | $1,075 | $875 |
| Room and board only in Reef House based on 4 people per reef house.  If there are less than 4 a surcharge of $200 per person will be added. | $1,715 |  $1,265 |  $1,065 |
Activity Rates:
Add your choice of activities to the above Room & Board Rates
Dive  Rates

1 tank:
$56
6 tanks:
$236
9 tanks:
$354
12 tanks:
$472
17 tanks:
$669
Night dive
$73
Snorkel Rates
4 trips:
$112
6 trips:
$168
12 trips:
$337

Kayak Rates


4 trips with guide: $112

6 trips with guide: $168

12 trips with guide: $337


$50 per day without guide

$200 per week without guide

Fishing Rates


half day: $150 baased on 2

full day: $300 based on 2


Paddle Board


$25 per day


 
 Whale shark season surcharges:
$200 USD per diver, per trip to Gladden Spit. 12 divers to a boat, plus 2 dive masters. Minimum of 6, weather permitting.

All rates are per person.

Included: Transfer from Dangriga air strip to boat dock in Dangriga, boat transfers to the resort, lodging, meals, and hotel tax.

Not Included: Prices do not include air from Belize's Phillip Goldman International Airport, bar drinks (soft drinks and alcoholic beverages), gratuities, reef fee of $15 per person, dive/snorkel trips, use of kayaks, and equipment rental.
We are happy to book the air from Belize City to Dangriga for you on Tropic Air for $150 pp RT, subject to change.
Single supplement: 50% of room/board package.

Children's policy: with two paying adults 6 and under free, 7-11 half price of adult fare, 12 and older full price.

Deposit: $500 per person. Balance due 90 days prior arrival. Cancellations made up to 90 days prior to arrival receive a refund of $200 as a cancellation fee. 89 - 60 days prior to arrival forfeit the deposit. 59 - 31 days prior arrival 50% of total or $500 which ever is greater.  30 days or less non-refundable.

Trip cancellation insurance is highly recommened. A quote will be given to you upon request.



All of the private cabanas overlook the reef and have private porches with hammock.  All cabanas have a private bathroom with hot water shower and daily maid service. Isla Marisol Resort is a small, family owned and personal, with only 11 cabañas and 2 larger Reef Houses-- you won't have to share paradise with large crowds! Air conditioning is intermittent depending on power available.  Wi-fi is available on a limited basis in the cantina only. You won't miss either.
---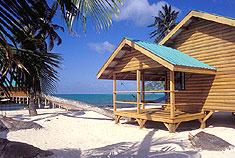 The Cabanas
These tropical cabanas are all situated on the white, sand overlooking the reef or creek. Accommodation features a well-designed cabana for two people with a porch and hammock area. Charming and rustic, each cabana includes a private bathroom, hot and cold water,  and daily housekeeping service.

Configurations of beds vary from cabana to cabana, from singles to doubles and queen beds. The cabanas are spaced to offer you peace and quiet. The azure waters of the Caribbean are only a few steps away. You will be close to the creek and pier offering you some of the most wonderful sunrises and sunsets imaginable.
---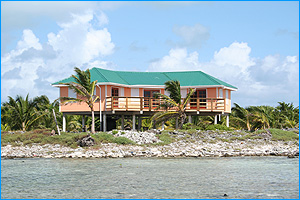 The Reef House
The family style Reef House is designed with two bedrooms and two bathrooms, livingroom, small kitchen and bar. The main attraction of the reef house is the view from the 40 feet verandah overlooking the blue sea a stone throw offshore.  Please ask for price details.
---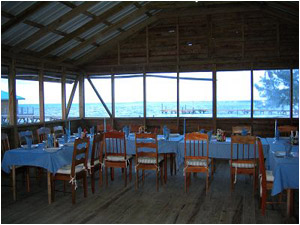 The Restaurant
The cuisine at Isla Marisol Resort is said to be some of the best in Belize. Breakfast and lunch are buffet style, offering a variety of local cuisine. The evening meal is served to you in the restaurant -- perhaps seasonal conch, lobster, chicken or pork. All of the meals are prepared with seasonally available fresh fruits and vegetables from family farms and gardens around the country. The meals include dishes from Belize, and the Caribbean. The food is all prepared and cooked daily in the kitchen and served straight from the oven. There is an all-day supply of iced water and freshly brewed coffee, along with a selection of teas and juices for your refreshment and convenience.
Special dietary needs can be accommodated with advanced notice.