---
Polar Bear Cruises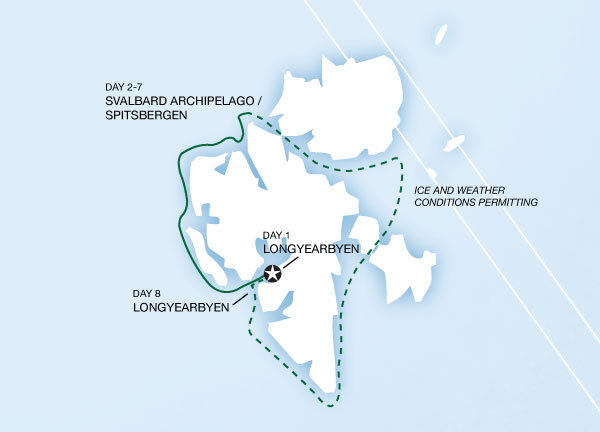 While land-based polar bear tours tend to offer the best chance of seeing and photographing polar bears up close, venturing further north into the High Arctic during the summer on a polar bear cruise can yield spectacular views of the bears on the floe edge. One of the best areas is archipelago of Spitsbergen (also known as Svalbard), a protectorate of Norway, far above the Arctic Circle.
An expedition-grade ice-strengthened ship allows visitors to explore the edge of the polar ice cap where polar bears and other marine animals such as walrus and seals haul out on the ice. With luck, you'll find polar bears actually hunting these natural prey, something that is relatively rare during the fall Churchill polar bear season.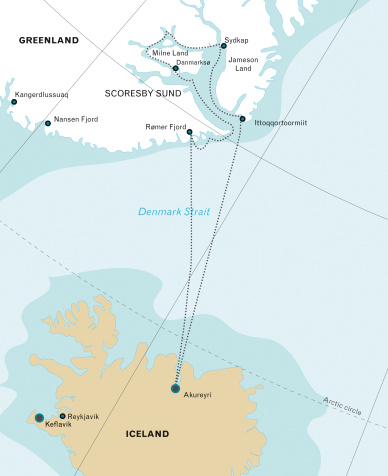 Greenland is another choice for an expedition cruise to see polar bears. Like Spitsbergen, rugged cliffs hold staggering numbers of nesting seabirds and actively calving glaciers create an endless supply of giant icebergs.
In addition, the islands of Spitsbergen offer exceptionally beautiful scenery of enormous tidewater glaciers calving icebergs into the sea, huge colonies of countless seabirds and remains of camps left by whalers hundreds of years ago. Spitsbergen was the main supply and launch point for most Arctic exploration during the 19th and early 20th Centuries. Explore the haunting ruins of bases built by Amundsen, Scott and others.