Priced from Days: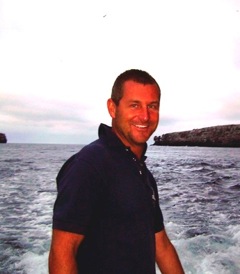 Join British-born photographer Jonathan R. Green aboard the M/V Eclipse for this exciting Galapagos photo tour! Learn practical tips for nature photography such as: use of equipment, angles and composition, mood and location, close – ups and far away, exposure and lighting, focus techniques, colors, subject behavior, weather and time of day, and much more. He will also discuss how to use the revolutionary high dynamic range (HDR) method.
Jonathan's two Galapagos photo tour departures take place in a hands-on environment during excursions along with additional, detailed follow-ups and interactive presentations on board. And because you will be in the world's second largest marine reserve, Jonathan will also have a special workshop on underwater point-and-shoot photography.
The uniqueness of the destination, the expertise and openness of our award-winning guest photographer plus the cozy comforts of life on board the M/V Eclipse will truly give you a Galapagos photo tour experience like no other in the world.
---